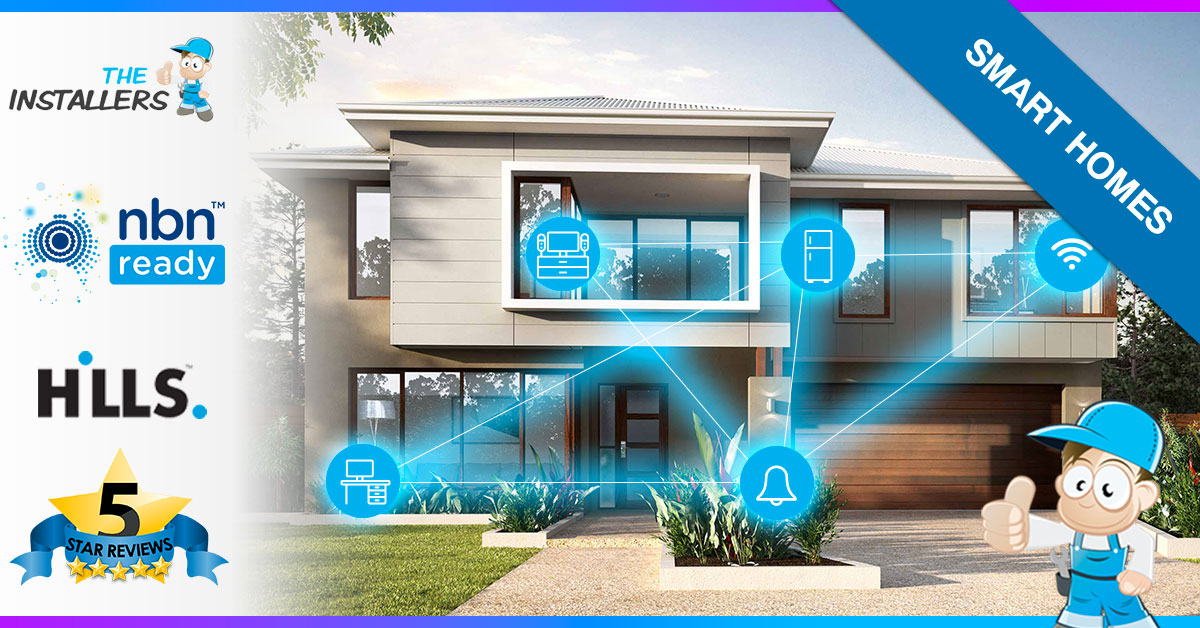 If you or someone you know is building a home this year, this is the package you want. We get involved at the construction stage which will save you a lot compared to builders prices. It also ensures you are dealing with experts in Smart Wiring as it a core part of our day to day business. By getting involved while the house is under-construction we can lay the foundations in a cleaner, more efficient and cheaper way.
Smart Wiring Data Points
With our homes becoming increasingly connected to the internet and devices talking to each other more and more, a fast home or commercial network is ideal. Hills are industry leaders in providing central access points matched with quality cabling and workmanship makes our structured cabling packages hard to pass. Our smart wiring set-ups are compatible with all telcos and NBN, Broadband or cable internet.
TV Antenna & Points
Having only one TV in the lounge is so 1985…. right!? The norm these days is to have one the lounge, master, theatre and kids room. Future proofing your home saves you money in the long run. Match with a high-quality Australian Made Antenna with a 10-year warranty and you're good to go! Or stay home and watch TV 🙂
Complete Package
NBN Conduit and wall cuts to conduit as needed
6 x Data points for high speed wired networks
4 x TV Antenna Points
1 x Foxtel Point
1 x Hill Lockup Hub
1 x HD Aussie Antenna
1 x 8-Port Rackmount Gigabit switch
Fully Installed with warranty
Qualified Technicians
High-quality equipment and workmanship
Competitors $2499
From Only $1899* fully installed
Need a custom system/quote?
No problem, contact us and we can create a package to suit!
To proceed please upload your plans via the contact form on this page.